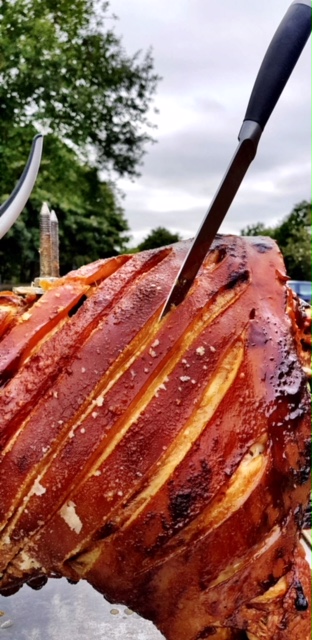 Hog Roast Camelford are delighted to be able to bring our valued catering services to the town of Camelford for all of your hired events; be it weddings, corporate functions, birthdays or even dinner parties, we will provide the very best in slow-roasted pork dining direct to you. Our business is in quality dining, so with Hog Roast Camelford you can expect the very finest in taste and product quality. We source our meat from the top stocks and being locals too to Cornwall we believe in promoting the county's industry too, which is why we source locally too so that you can be confident of exactly where your meal has come from, and the care that has been put into it at every step of the way.
We at Hog Roast Camelford are proud not only of the taste of our high-quality pork's, but also of the spectacle that our chef's special hog roast provides. There are few things that will get your mouth suitably watering than watching your meal being carefully prepared right in front of you and your guests fresh on the day. Every dish has the same top quality lovingly poured into it as our team takes the care and time to ensure that your hog roast is exactly at the very best flavour and taste it can be. You'll be back in for seconds and maybe even thirds in no time – and we don't blame you!
Quality Service Every Step Of The Way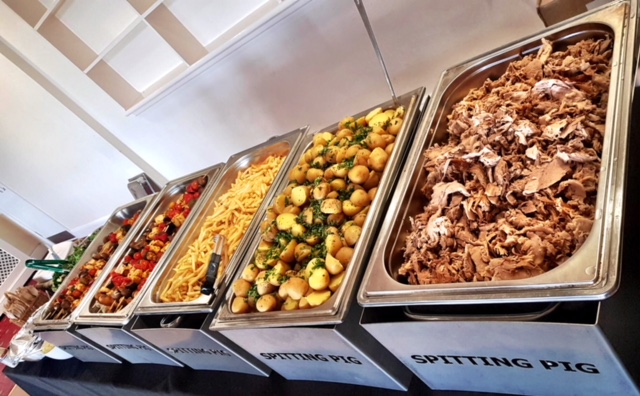 Hog Roast Camelford guarantees that you will adore our exquisite spit roasts, but if a pork roast is less your speed then do not worry – we have plenty of alternative options provided at the very same love and quality that we put into our namesake. Quite simply we don't think anyone should be missing out on our great flavours which is why we are more than cater for your requirements with many other meat choices, vegan, vegetarian, and gluten-free buffet and set menu options. Our staff are happy to help get you a menu choice tailored just for you and your event.
So call ahead today and let Hog Roast Camelford know how we can bring you premium catering without the added cost.