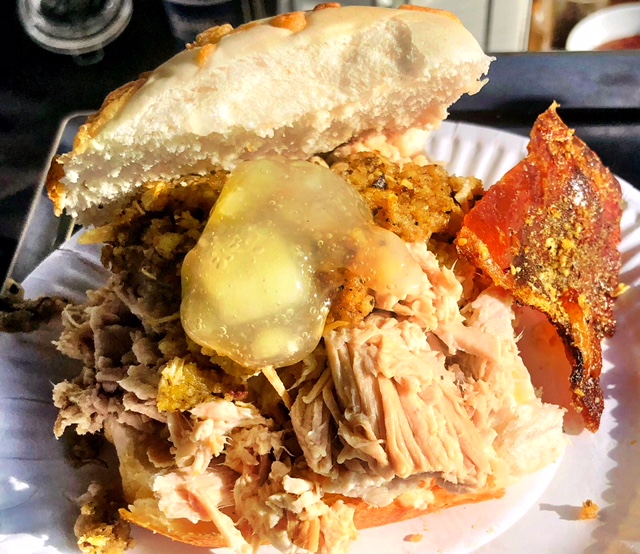 For centuries hog roasts have been extremely popular. There is something really special about this celebratory dish. Most people find the moist meat impossible to resist.
Despite the fact that we offer a huge range of party foods, it is still hog roasts that people ask us to cook the most. The chefs at Hog Roast Hayle like cooking whole hogs and serving the succulent meat in a range of exciting ways.
All kinds of party food
We can serve it in the traditional way in rolls with stuffing, or, if preferred, as part of a help yourself carvery. However, we realise that hosts like to offer their guests plenty of choice, which is why we now provide other meats.
You can choose to serve a range of spit-roasted, or barbecued, meats to your guests. We also offer a range of options that are suitable for vegetarians or those who suffer from food allergies. To go with the meat or fish that you choose as the centrepiece of your feast there are plenty of side dishes. People seem to love our range of salads, desserts, finger foods and other side dishes.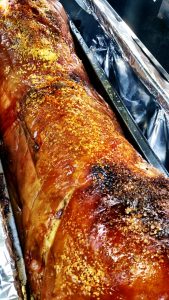 On the day of your event, our chefs arrive at the pre-arranged time to set everything up and get cooking. We guarantee that everything will be ready when you want it and that it will all be cooked to perfection.
The fact that we cater for all kinds of events, and for anywhere between a dozen and a few hundred people means that we offer a range of service options. You can have your guests help themselves from a buffet, or we can serve them all at the table. Exactly how we look after your guests is up to you. All you need to do is to tell us, in advance, what you need and we will provide it.
You can do some of the cooking
There is even the option to do some, or all, of the cooking yourself. Our high-end spit-roasters are super easy to operate. If you want to, you can hire one from us and use it to do some of the cooking yourself.
Get an accurate quote
You can easily get an accurate quote by leaving your details with us, using the form provided on this website. The Hog Roast Hayle team is looking forward to cooking fantastic food for you and your guests.