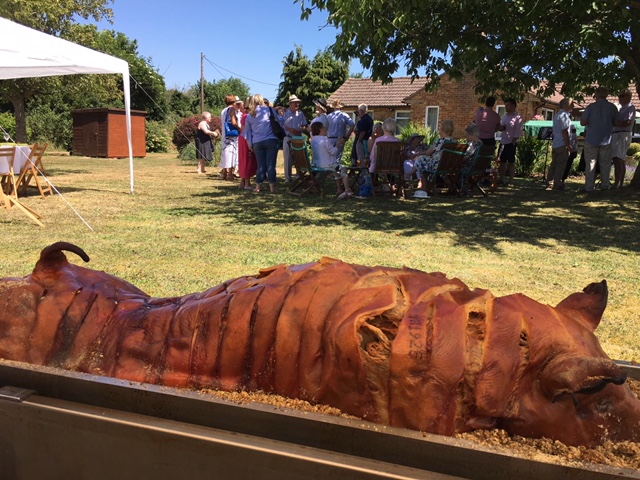 If you are planning to hold a party or other type of special event, you are in the right place. At Hog Roast Liskard, we understand that you want to be in control, but really do not want all of the hassles that come with doing your own catering, which is where we come in.
Varied party food menus
Over the years, we have created a fantastic formula. We offer a huge range of menus, which are updated regularly. Using them we can provide you with fantastic food with which to delight your guests. You can either order one of our set menus or work with us to create one that better meets your needs.
We find that most people still enjoy hog roasts. There really is something special about the taste, and aroma, of spit-roasted meat that makes people want to eat it again and again. Unsurprisingly, most of our returning customers ask us to serve it at their weddings, birthdays, anniversaries and other functions.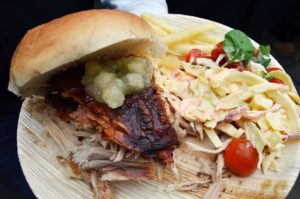 However, at Hog Roast Liskard we are all about choice, which is why we also cook other types of food. You just need to select the canapés, salads, spit-roasted or barbecued foods that you know your guests will enjoy the most, and let us know. You just need to sit back and let us cook the food and serve it to your guests.
It does not matter whether you just want to feed a few friends for a birthday or impress dozens of important guests at a corporate event we can help. You can be sure that our chefs will take care of everybody. It is also possible to hire experienced front of house and waiting staff through our website.
Cooking your own hog
In addition, there is the option to hire a hog roaster from us. We will deliver the hog roast machine, and then instruct you on how to cook any meat to perfection.
Please ask us for a quote
To get a quote all you need to do is to fill in the provided form, and one our friendly and helpful staff will call you back to give you a tailored quote, and discuss the details.