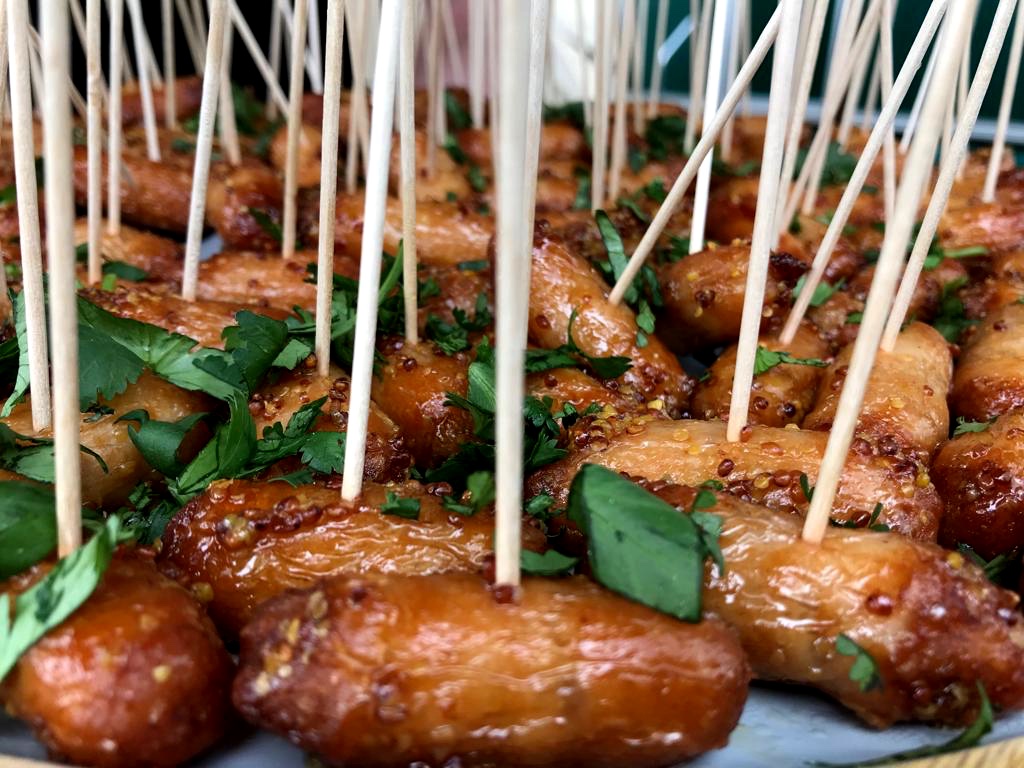 Hosting a big party can be daunting, especially when it comes to feeding everyone. Fortunately, there is an easy way to do it, which is to let the Hog Roast Redruth team do all of the work. For many years, we have been cooking hog roasts for the people of Redruth. This style of party food is delicious and enjoyable, so there are rarely any leftovers.
Plenty of choices
However, we appreciate that everyone´s tastes are different, which is why we also offer a wide range of other celebratory food. Our chefs have access to the latest cooking equipment including state of the art spit-roasting machines. As a result, they are able to cook any meat to perfection. The sight of a whole row of roast chickens is just as spectacular as that of a whole hog turning on a spit.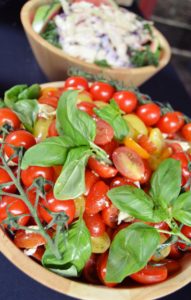 As you can see, we offer an extensive choice of party menus. However, should you not see what you want listed on our normal menus, please feel free to ask if we can provide it for you. Our chefs are all professionally trained, so can accommodate most special requests.
We also offer a range of canapés, desserts, side dishes and salads. Using our menus you can easily put together a buffet or carvery style feast that your guests are sure to enjoy. How the food is served is entirely up to you. It can be served as a buffet or carvery, or you can hire waiting staff from us to serve your guests at their tables.
Hire a hog roaster from us
It is even possible to hire a hog roaster from us, so that you can cook a hog roast yourself. On the day of your party, one of the Hog Roast chefs will quickly show you how to use our modern spit-roaster to get stunning results.
Getting a quote is easy
To get a quote all you need to do is to take a few minutes to fill out the quote form. A member of our friendly and helpful team will call you back fast to discuss your catering needs in more detail and provide you with an accurate quote.