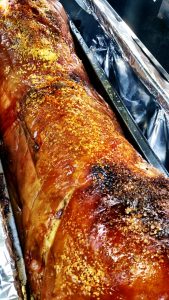 At Hog Roast Saltash, we specialise in cooking roasted hogs and other spit-roasted meats. Serving this fantastic style of food is the perfect way to feed your guests and make them happy.
The best thing about hiring us is that it is a super easy, and affordable, way for you to feed a lot of people. A typical hog roast will keep at least 80 guests happy, so there is no chance that anyone will go home hungry.
Really tasty family friendly party food
The spit-roasting machines that we use allow us to cook all kinds of meats. Whether you want us to roast whole chickens, turkey or several loins of pork we can do so. It will all be moist and tasty.
The chefs who work for us are all professionally trained, which means they can easily adapt what they cook to suit the tastes of your guests. We will happily provide you with a barbecue, buffet, or sit down meal instead of a hog roast. All you need to do is to ask.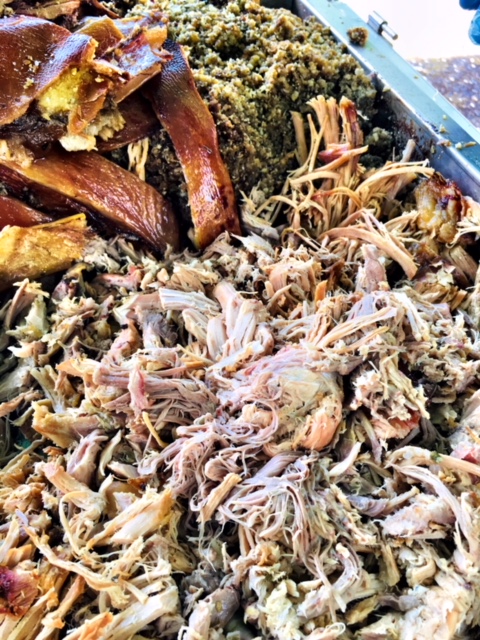 Our choice of side dishes is extensive. We regularly change our menus to make sure that they reflect the changing tastes of the UK's population. You just need to select the finger foods, salads, desserts, veggies, sauces and other items that you feel your guests will enjoy. Once you have confirmed your order you can just relax. From that point on our catering team will take care of absolutely everything food related.
It really does not matter what type of event or party you are holding the Hog Roast team are the people you need. We can also provide a team of waiters as well as front of house staff for more formal occasions such as weddings.
Hire a hog roaster in Saltash
Hiring a hog roaster from us is an alternative way to feed your guests. Using the very latest hog roasting machine is so easy that we can show you how to do it in minutes, so you can impress your guests with your cooking prowess.
Placing an order
To start the ordering process, just fill out the attached quote form. We will get back to you within one working day with a no-obligation quote.