Hog Roast Tintagle is the one stop caterer for all your event dining needs. We provide premium eating without the added costs so that you can just focus on your event and our incredible foods. With a fine selection of meats and sides, and a speciality in exquisite slow-roasted pork's, Hog Roast Tintagle is sure to be the talk of any event, big or small. We will always work flexible to your needs, event size, and even budget so whether you're planning dining options for a wedding, corporate affairs, meetings, anniversaries, birthdays, or even just a dinner party we're more than happy to talk over what we can do for you. Our only focus is on providing expert service and high quality meats to make your day that extra bit more special. As our name might suggest, our hog roast is our main attraction and so we put an onus on ensuring that we always have the highest quality meats available and always sourced locally. That's because Hog Roast Tingagle is proud to be a part of the community of Cornwall believe strongly in its local industry.
We like to boast, but really it must be said over again that there is nothing quite like our finely roasted pork cuts. With a taste so divine you'll be wanting our exquisite hand-pulled pork rolls for every single one of your meals after. Our meat is so finely cured and tended to by our expert chefs that its taste really is a matter of pride to the team, and we're delighted to be able to share it with you.
Top Quality Foods Refined For Your Event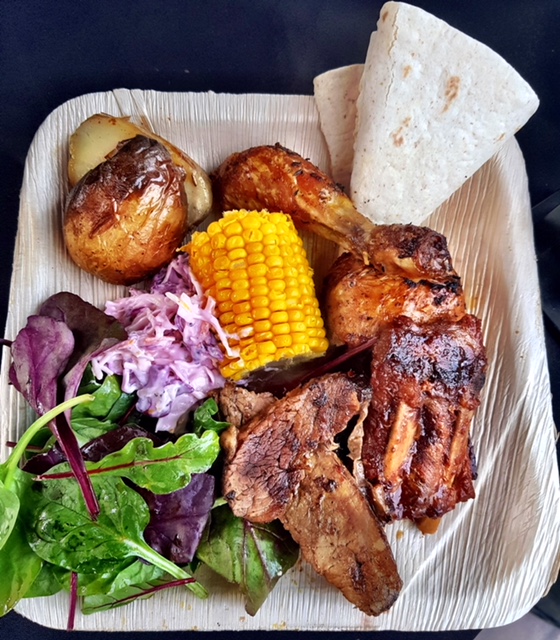 Of course, aside from our speciality hog roast we'd be doing you a disservice by not also showing off our huge range of menu options all available at the exact same standard and care that we put into our namesake. Hog Roast Tintagle can cater to any need with our alternative meats, vegan, vegetarian, and gluten-free foods available in any combination of buffet or set-men style dining. There is no compromise when you hire Hog Roast Tintagle.
So don't wait for tomorrow. Give Hog Roast Tintagle a try today. You will not regret it!