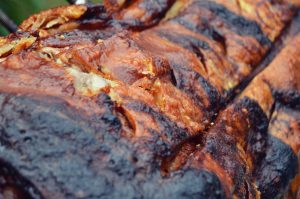 At Wadebridge Hog Roast, we specialise in providing a range of spit-roasted, or barbecued, meats. We are available for hire for weddings, parties, special celebrations and corporate events.
Our experienced chefs are ready and waiting to provide you and your guests with wonderful party food. We assure you that your guests will be impressed and really enjoy the food that we cook for you.
Affordable and tasty party menus
To make deciding what party food to serve your guests we have put together several special menus. Each one is designed to help set the right tone for your event, party or function. Most of our clients choose one of these and are very happy with the results.
However, at Hog Roast Wadebridge we realise that people´s tastes and needs differ widely. Therefore, we are quite happy for you to mix and match dishes. Ours is a truly bespoke service that we are sure you will enjoy using for all of your special celebrations.
As well as traditional hog roasts, we offer a wide range of other meats, and dishes. Our professional chefs regularly update the dishes that they serve to reflect the changing tastes of modern consumers.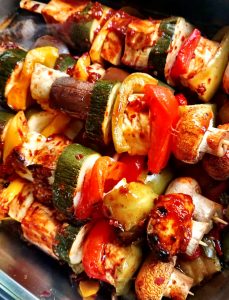 We work with you to set the scene and create the ambience you want for your event. If you are hosting a formal event we will happily provide you with a front of house and waiting team.
Everyone who works for Hog Roast Wadebridge is highly trained and takes pride in their work. When you hire us you know that each guest will be properly looked after, and well-fed.
Hire a modern hog roaster from us
If you like to cook you will love using one of our state of the art hog roasters to cook up something special for your guests. One of our chefs will show you how to get the best results. After your event, we will pick up the spit-roaster and take care of cleaning it and disposing of the carcasses.
Please, take the next step by asking us for a no-obligation quote. You just need to fill in the provided form to do this.