If you've never heard of a supper club, it's basically a restaurant or nightclub that serves supper and usually also provides some kind of entertainment. When we were asked to cater for Tom's supper club from home in Whitemoor, I couldn't wait to have a chat about what it would entail. Having been to a successful supper club in the area recently, Tom decided to create his own so that he could have a unique dining experience at his house for several of his friends. He wanted his supper club to include an evening spit roast and barbecue in his back garden. What a great idea!
Tom invited me to meet him at home to discuss the supper club and said that he wanted to cook it all himself but wasn't sure if he would have the time. I let him know his options and explained how a hog or spit roast works and how easy it can be to handle if he wanted to try a DIY himself. I also talked about how I can take over that side of the catering if he preferred, though, and the different food options he can choose from. In the end, Tom said that he was happy for me to cook a hog roast in Whitemoor at his home but he wanted to carve and serve it himself, which of course was fine by me. He was also making some of the other food himself, on his own barbecue, so would be busy with that too on the night, so I was happy to stick around in case he needed any help.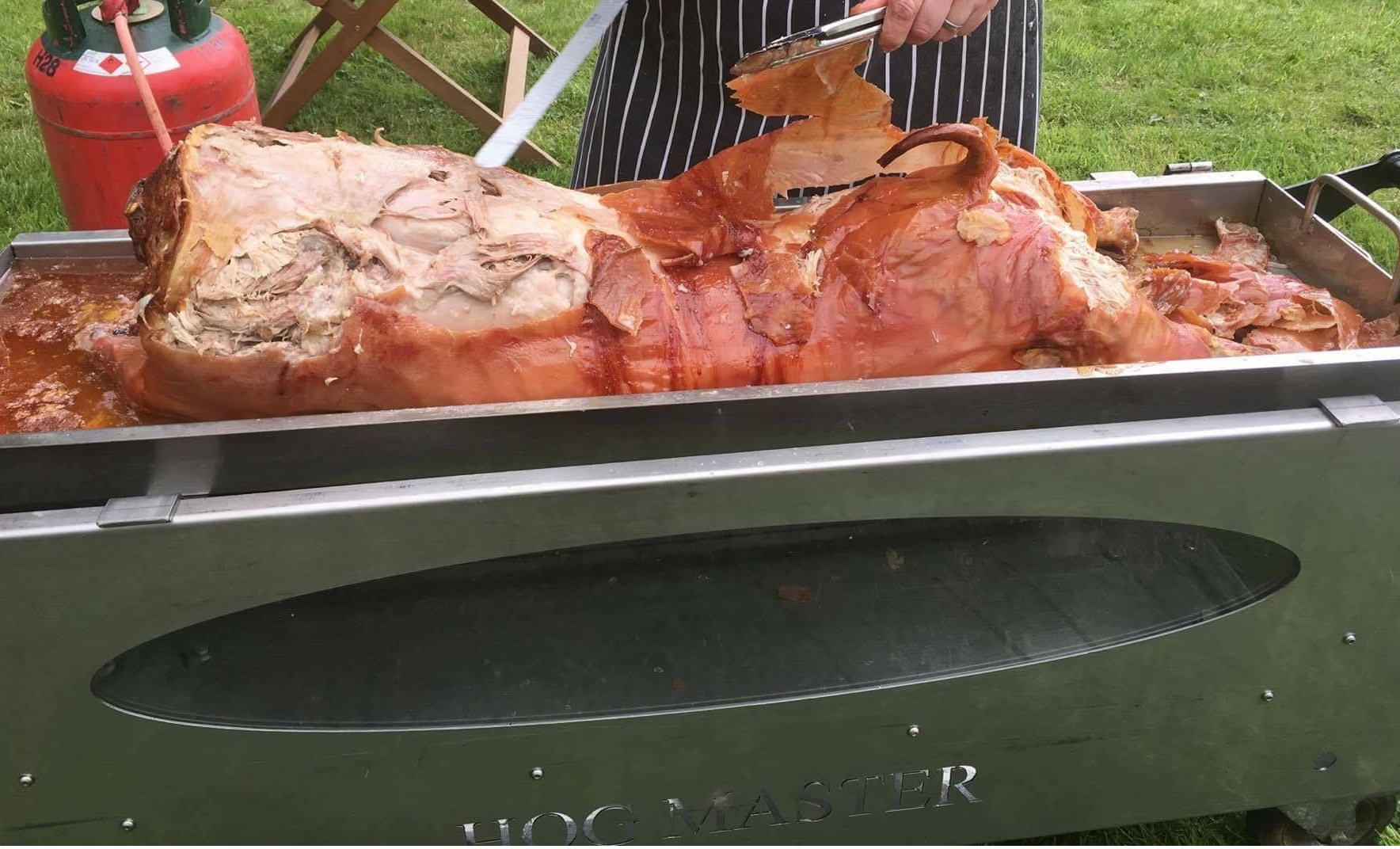 I got to Tom's house in the afternoon to set up the hog roast Whitemoor. It was being cooked in one of our smaller machines, which can comfortably feed several guests. The freshly roasted pig stayed nice and hot for the evening event, simmering in its own juice, and when the guests arrived they all crowded round to see the spectacle and asked me dozens of questions about hog and spit roast catering.
I watched as Tom expertly carved his hog and served it to his friends along with some other interesting meat, including kangaroo steak, alligator and even rattlesnake! I had a blast and would do this kind of event again in a heartbeat.