We can help to ensure that your special occasion is a success, whether it's a wedding, birthday party or business dinner. As seasoned catering professionals, we can provide great food for any event you can think of and have recently covered other celebrations such as baby showers, graduations and hen parties. One of my own personal favourites is a kid's birthday party, as I'm still pretty young at heart. Over the weekend, I had great fun while providing a hog roast in Portreath for Sophie's 8th birthday party that was based on the theme of movies. The birthday girl is mad about certain films, especially Disney ones, and wanted to share the day with her friends watching movies outdoors on blankets while feasting on her favourite foods, including roasted pig.
Now I don't know many 8 years old who might say that a hog roast is a favourite food of theirs, but since enjoying one at her big sister's wedding (which we actually catered ourselves last year), Sophie decided she wanted one for herself. So, we were booked in for our 'pig in a bun' special and Sophie's parents would be providing any sweet food, including a birthday cake, popcorn and other treats.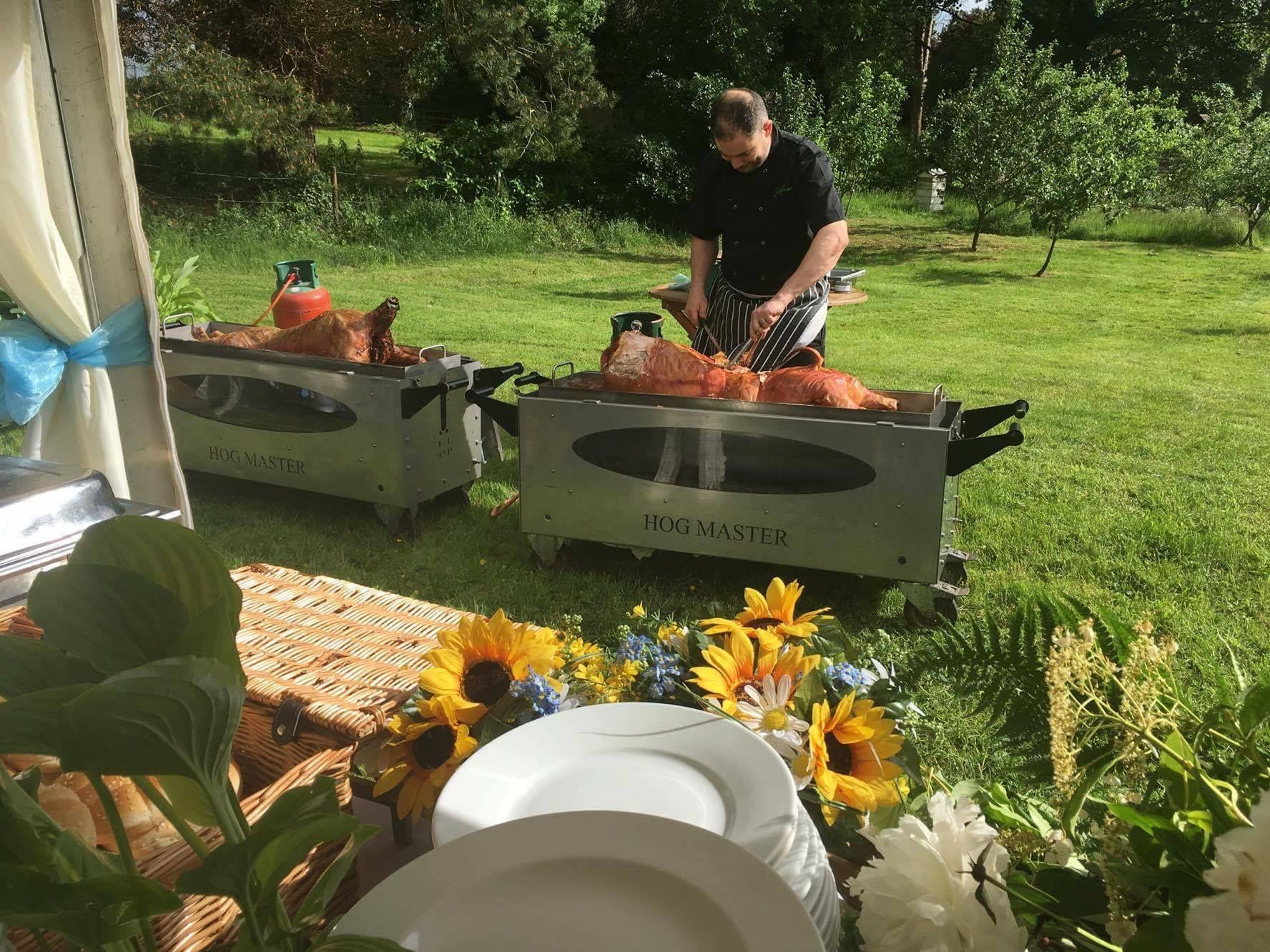 I got to the party at the same time as lots of screaming children were playing funny games in the garden, so how could I resist not joining in for a few minutes? Then it was time to set up the gazebo on the little patio and lay out my serving table. As I prepared the pig in front of some of the guests, there were lots of questions from little, inquisitive minds, and my favourite had to be, "Would you rather eat one big pig or a hundred little ones?" Then it was time for the kids to watch one of the selected films so I got on with cooking the hog.
Within a few hours, there were lots of rumbling tummies and I started to carve the roasted pork. The entire garden was so quiet as lots of little mouths munched on our gorgeous pork rolls. Sophie said it was her best party yet and she couldn't wait for next year's hog roast in Portreath.