Aside from the excellent festive traditions and religious celebrations that the Easter weekend brings, the extended break at its heart really just gives many of us an excuse to kick back for a few days longer, and perhaps enjoy a great meal or two amongst friends and family. Easter weekend brings some of the best dining on the calendar with all manner of beautiful roasts and spring treats on offer – not to mention all the chocolate eggs! – so when heading into the kitchen to prepare your Easter feast you're going to want some advice from the best here at Hog Roast Fraddan to ensure that your Easter menu impresses everyone!
Of course, you could always just leave the dining menu to the experts and bring Hog Roast Fraddan into your Easter events to cook you up our renowned roasts, but if you'd rather make a go of it yourself we are here to still lend a guiding hand.
A great seasonal treat is always great to kick things off. A pea and ham soup, or pea and mint are particular favourites around this time of here and are nice and light enough to leave plenty of room for your hefty roast after! The roast main can be the tricky part of any Easter feast, especially if you have a lot of guests in attendance. Half the battle for at home roasting is timing and oven space, but if you are fortunate enough to be able to rent one of our illustrious mobile roasting units that we use everyday for catering then you'll be laughing all the way to lunchtime. Lamb or ham are favourites for Easter, with Hog Roast Fraddan particularly favouring a slow roasted lamb joint in our Easter menus. Lamb is a tender meat so you definitely do not want to over do it.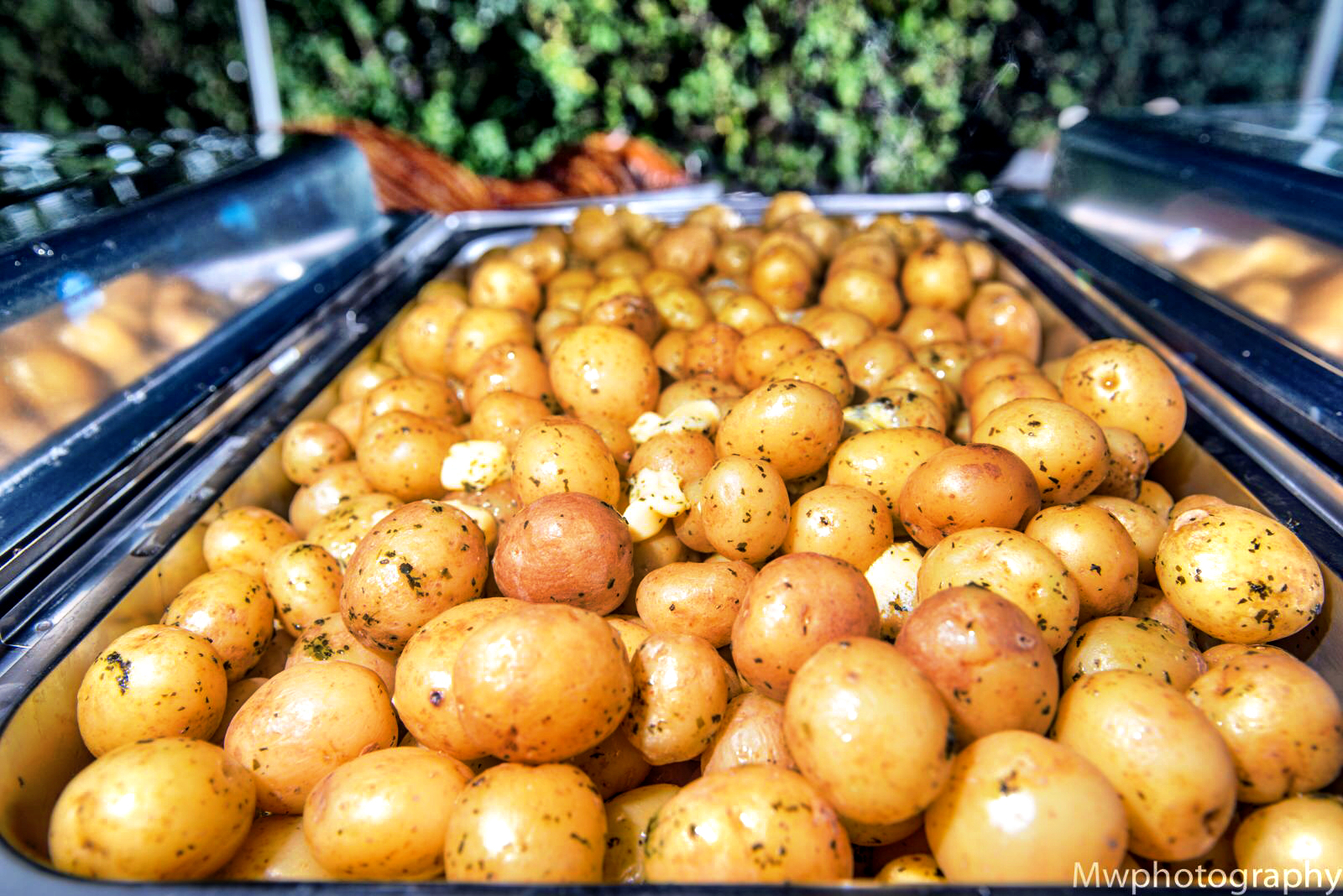 With our spit roast style of cooking your lamb shouldn't ever dry out and will keep the inside lovely and juicy while bringing out the flavour even more in every bite. You'll need quite a few hours to allow the lamb to cook to perfection, but that'll give you plenty of time to prep your veg, potatoes and Yorkshire puddings ready for cooking nearer to serving too. Throw in a colourful salad of seasonal leaves, or a juicy coleslaw and you have a perfect Easter spread!
If you want to skip the work then Hog Roast Fraddan are here to do everything for your Easter event, but otherwise happy eating this weekend!